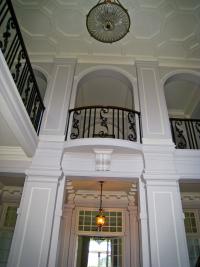 Entering the main house at Aultmore, one is surrounded by the considerable limestone staircase with wrought iron and wooden balustrade. Ahead is one of the four main reception rooms, "The Lounge," and beyond that, "The Sun Room," overlooking the fountain lawn and the Cairngorm Mountains. For taking morning coffee, relaxing with a book or even a laptop, serving afternoon tea or evening cocktails, these rooms establish a hub for the activity within the Aultmore Experience.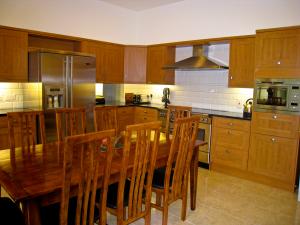 The kitchens are well appointed with both electric and gas appliances, and all crockery and utensils are provided. Our staff can also arrange catering, housekeeping and other amenities to contribute to a carefree stay. The dining room can seat twenty-four people comfortably.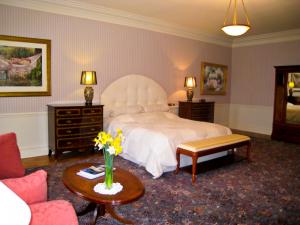 All of the bedrooms are clean, comfortable and tastefully decorated for your relaxation and pleasure. Seven main bedrooms have either en suite or attached baths, and offer a choice of super king, king-sized or single beds. The "Nursery Wing" has five additional bedrooms with double beds, basins in each room, and a shower room. All of the bedrooms afford stunning views of the gardens and grounds.